With much pain I share with you these few heartfelt words from my cousin Rabbi Oshy Deren who just lost his sister a few short hours ago.

Dear Friend,
Boruch Dayan Ha'emet - Blessed is the True Judge.
It is with profound sadness and shock that we share the unbearable news of our beloved sister Rivky Berman (nee Deren), a warrior of Hashem to perfect the world, completing her mission here on earth just a few hours ago and returning her soul to the paradise of heaven, whose glow and light she reflected here for the last 29 years.
In a lifetime that some would describe as pain and illness, Rivky fought back to live a life of joy, celebration, adventure, ambition, fashion, and more than anything - purpose. She was a devoted Shlucha, ambassador of the Rebbe both in her hometown of Stamford with my parents, and, when divine providence led her there, in the vincinity of the Duke University Medical Centre in North Carolina, where she served together with the person whose presence literally gave her another five years of life - our beloved Shmulie.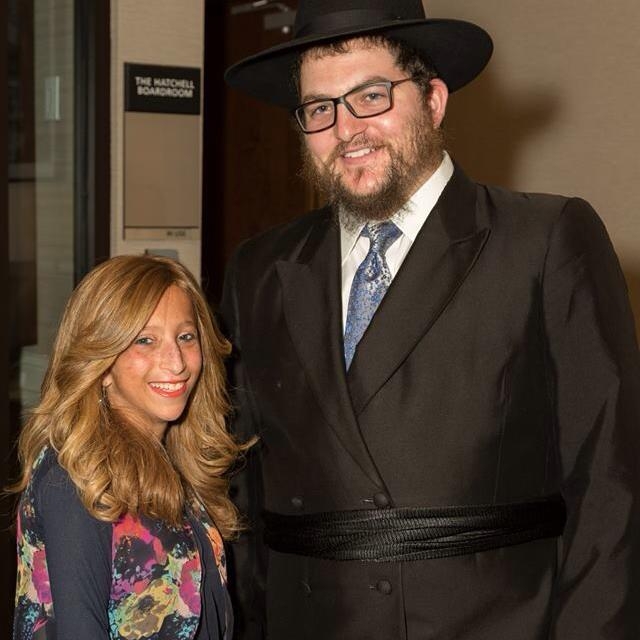 Using her life challenging chronic lung condition, double lung transplant, and understated bout of (beating) cancer - as platforms to help others, Rivky's smile, determination and fierce independence set a new standard of living, for all of us. http://rivkyderen.tumblr.com.
In her final moments this morning, Rivky was surrounded by her treasured life partner - our beloved brother in law Rabbi Shmulie whose care, patience, and lifeline of inspiration for Rivky will forever be truly appreciated by Rivky and Hashem alone; my beloved heroic parents who with superhuman stamina, faith that would shame the angels, and a parenting love, skill, sensitivity and leadership of biblical proportions, devoted their life to her physical, spiritual and emotional welfare for the last thirty years; her dear parents in law who loved her and welcomed her in to their life like the daughter they never had; my precious sister Chanie who was and is a true soul sister (to all of us) that held the hand of her little baby sister from infancy and through all of the many raging rivers that crossed their path thereafter (and was at Rivky today together with her baby Yitzchak Zalman representing all of her nieces and nephews whom she loved as the children that she and Shmulie never had); and my older brother Yossi whose steady presence as the senior anchor of us siblings radiates a calming peace that she had with her as she began her first step upwards to her place of the peace and rest that eluded her for so long.
Zeesy and I are currently enroute (with deep gratitude to Bubbeh Rochel who is at our home with the children) to the USA and my brother Chezi from Melbourne will be joining us there as well. And our three other siblings, Mendel, Blumi and Shloimy are surely preparing the royal welcome that awaits this brave and courageous soul at the gates of heaven today.
The funeral procession will be passing by Lubavitch World Headquartes at 770 Eastern Parkway, Brooklyn, tomorrow, Tuesday morning and we will be sitting Shiva at our parents home in Stamford, CT. In due course we will pay tribute to Rivky in Cape Town for all of you, our dear Cape Town family to hear and share more of this beautiful life for whom you prayed and cared for so lovingly.
The signature of Rivky's email (and closing line of her Matric Valedictory Speech) was 'in the end it will all be good, and if it's not good, it's not the end.' Today is not the end of Rivky's life. We hope and pray that before very long our entire family will be reunited when Hashem will 'wipe away the tears from off all faces' and we will celebrate our 'end' in a world of eternal health and peace, with the coming of Moshiach.
If there's anything that Rivky wants from all of us now, it's to take on that one more Mitzvah, to tip the scales, and bring us all together again.
With gratitude for your love and support I remain,
Oshy